Doing Good in the Community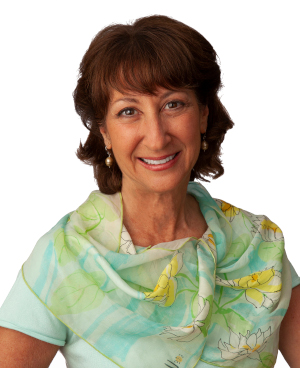 Dr. Lisa Marie Samaha, a nationally recognized cosmetic and reconstructive dentist, has created beautiful, healthy smiles for Hampton Roads since opening her practice in 1982.
Dr. Samaha and her exceptional team have assisted in the creation of a unique practice which attracts a clientele who appreciate their comprehensive, individualized and holistic approach to dental care. She and her team enjoy partnering with their patients on the rewarding journey towards "BEST" dental health and its favorable consequence – improved well-being and Total Body Wellness.
Dr. Samaha is internationally published and esteemed as an educator and top clinician. She is respected as an expert on the mouth/body connection. After three decades of research and development, and countless seminars for various medical professionals throughout the world, Dr. Lisa Marie Samaha is bringing this movement back to her own Hampton Roads Community. Joining forces with local media outlets, various non-profit organizations, local universities and the top medical facilities in our area, she has launched an initiative that will be felt by every inch of our community.
The goal of this initiative, to increase the health and wellness of 20,000 people by the year 2020, is one that Dr. Samaha is determined to achieve. With the support of other local medical professionals in her community, this evolution of healthcare as we know it will save countless lives, and trigger a movement that reaches every corner of the world.